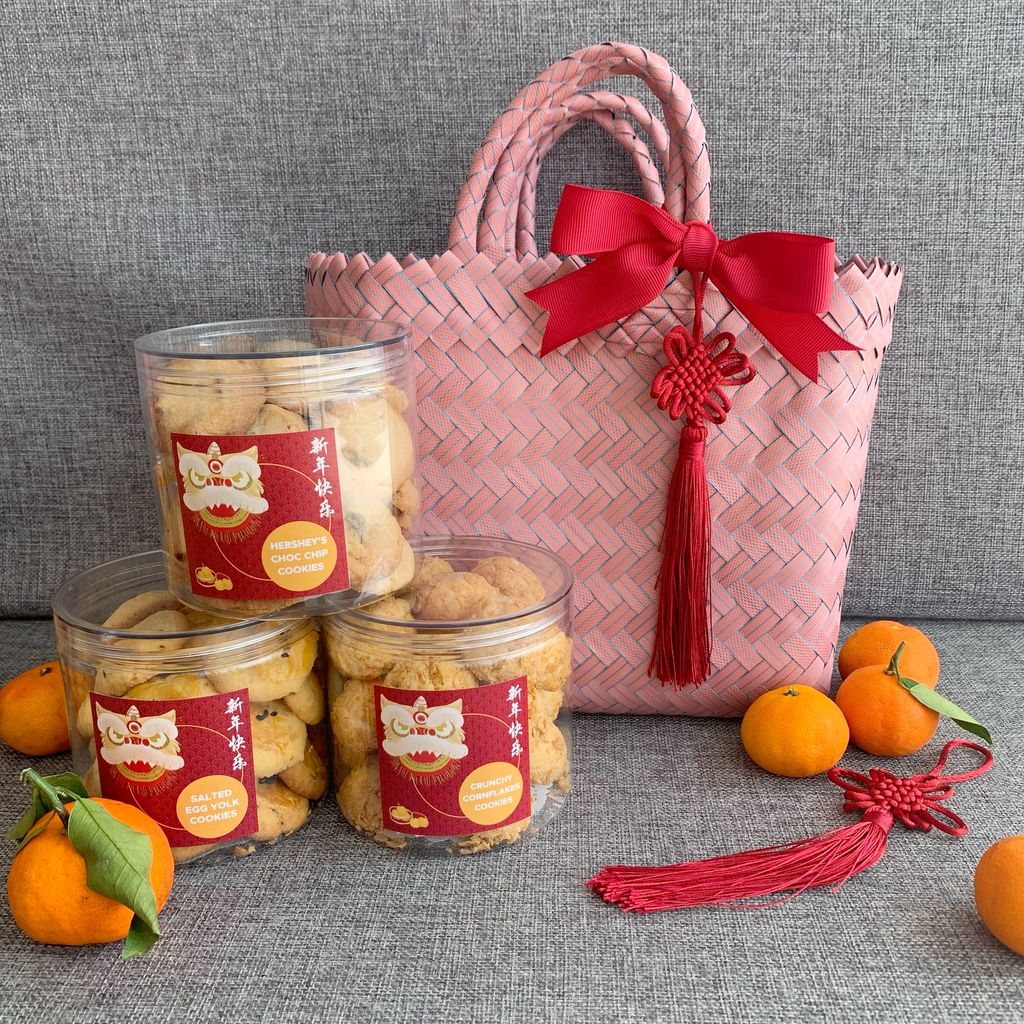 Gong Xi Gong Xi Mini Woven Hamper Bag
Visit your loved ones with a beautiful bag of delicious hand made cookies and delights.
Every bag comes with 2 small jars of our best selling cookies - Crunchy Cornflakes Cookies, Hershey's Chocolate Chip Cookies and Salted Egg Yolk with Curry Leaves.
You have an option of adding our Ong Ong Lai Pineapple Tarts🤭
Pre-order your set for delivery 3rd Jan onwards. While stocks last!