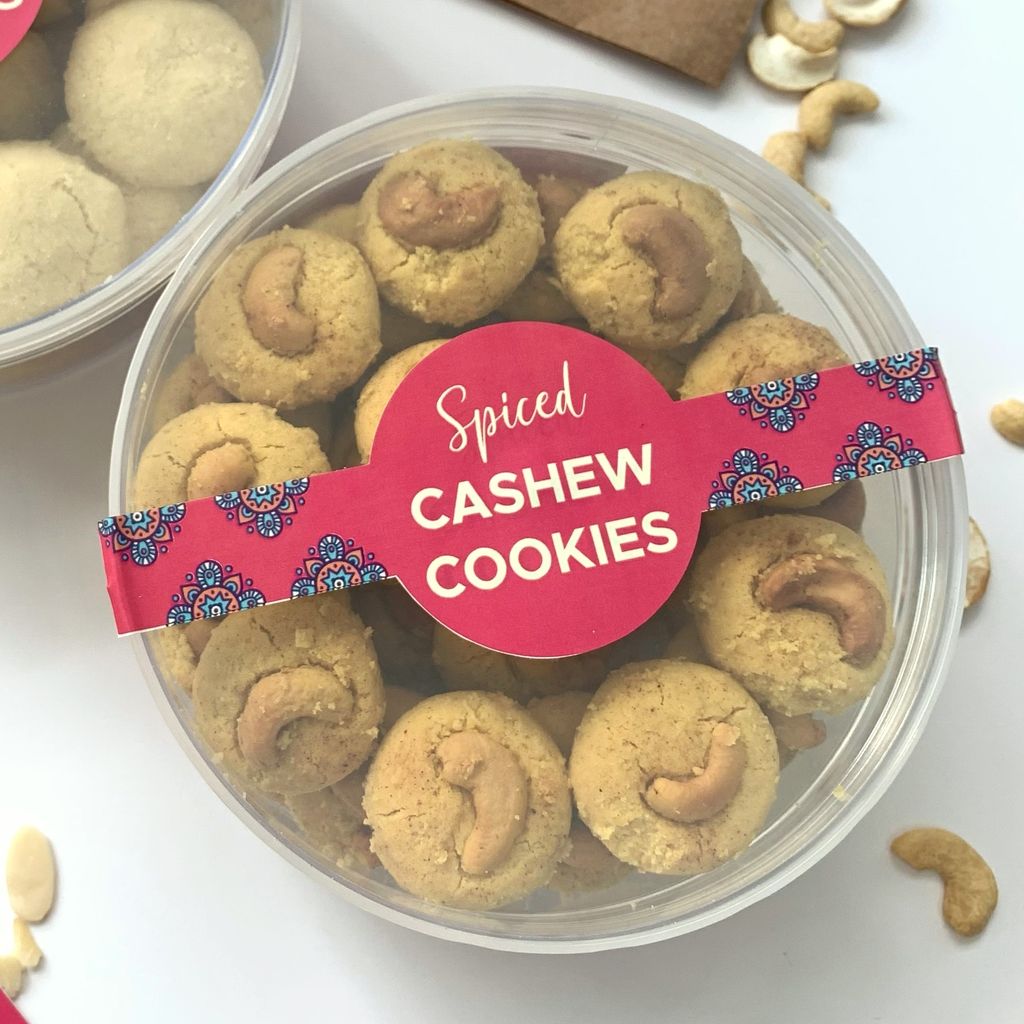 Diwali Eggless Spiced Cashew Cookies
Crumbly, melt in your mouth cashew nut cookies. We use only the best ingredients and added some spices to bring out the best flavor.
We love it! And hope you'll enjoy it too! ☺️
All cookies are packed in matching paper bags & gift tags are available too, upon request.
Pre-book yours for delivery 20 Oct - 4 Nov.