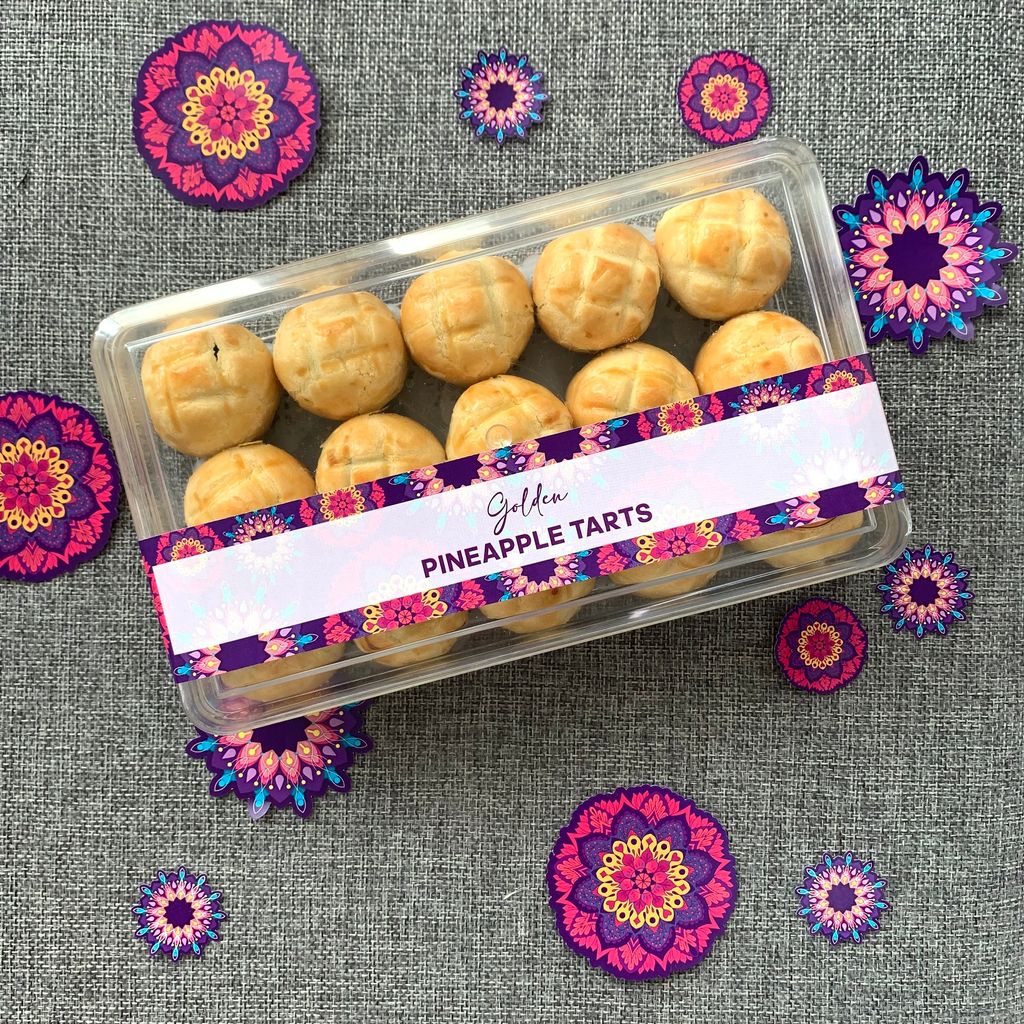 Golden Diwali Pineapple Tarts
For the first time, we are offering our best selling Golden Pinapple Tarts for Diwali celebration. They are packed neatly in a transparent box and is perfect for gifting.
Our signature Pineapple Tarts are made with gourmet butter and our very own slow cooked, sweet and sour pineapple jam, with no sugar added.
Creamy and characterful, they melt in your mouth and are highly addictive.
All pineapple tarts are packed in matching paper bags & gift tags are available too, upon request.
Order yours today before they run out. Limited quantity available for this festive season.