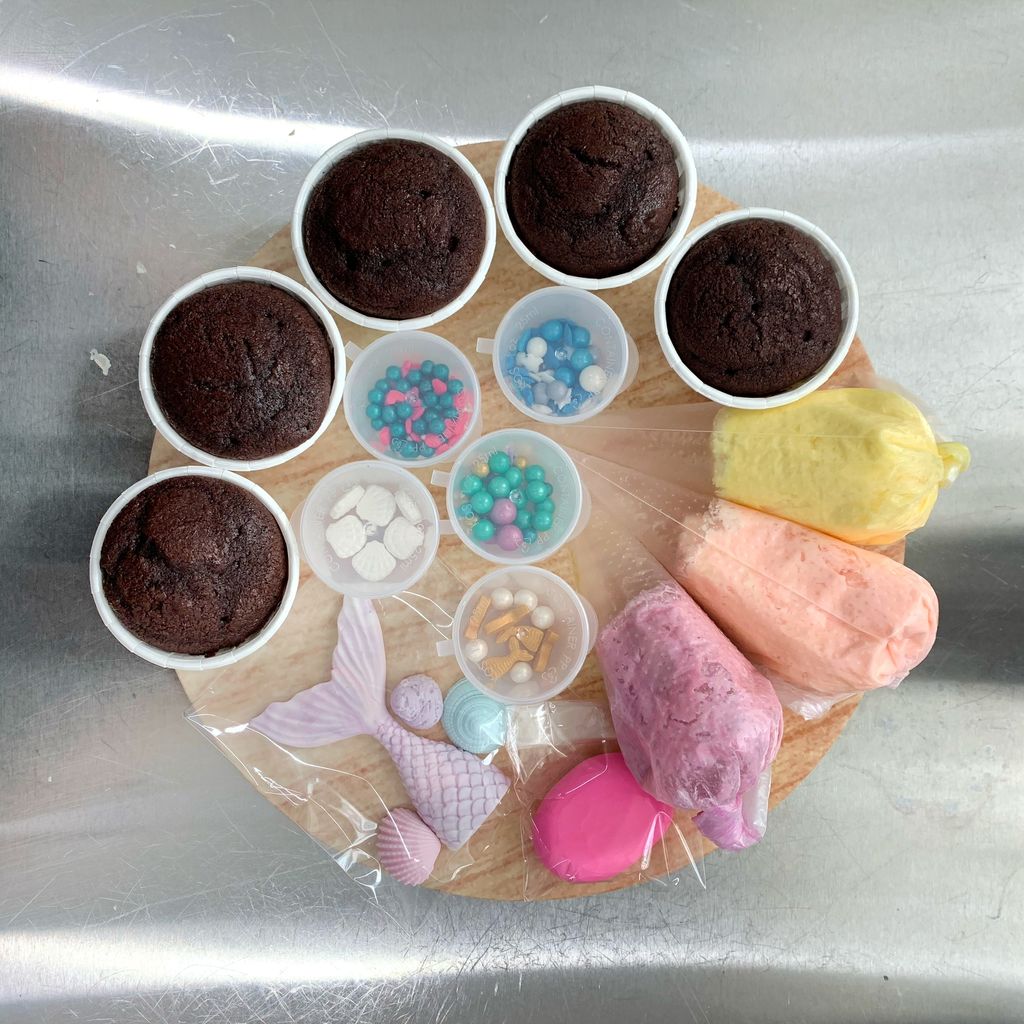 Mermaid Theme Cupcake Decorating Kit (Only for 7 & 8 Nov)
Pre-Order for 7th and 8th November 2020 and only 20 sets available.
Perfect 'stay-home' CMCO weekend activity.
Let your kid(s) have some fun by designing their own under the sea cupcakes.
Kit consist of:
1) 6 chocolate cupcakes
2) 3 x buttercream icings
3) 5 x cupcake decorating sprinkles
4) 1 x pink fondant (use your imagination to create your own decoration, a fish, perhaps?)
5) 1 x pack of Fondant mermaid tail and seashells.
Note :
- Sprinkles and buttercream colors might vary.