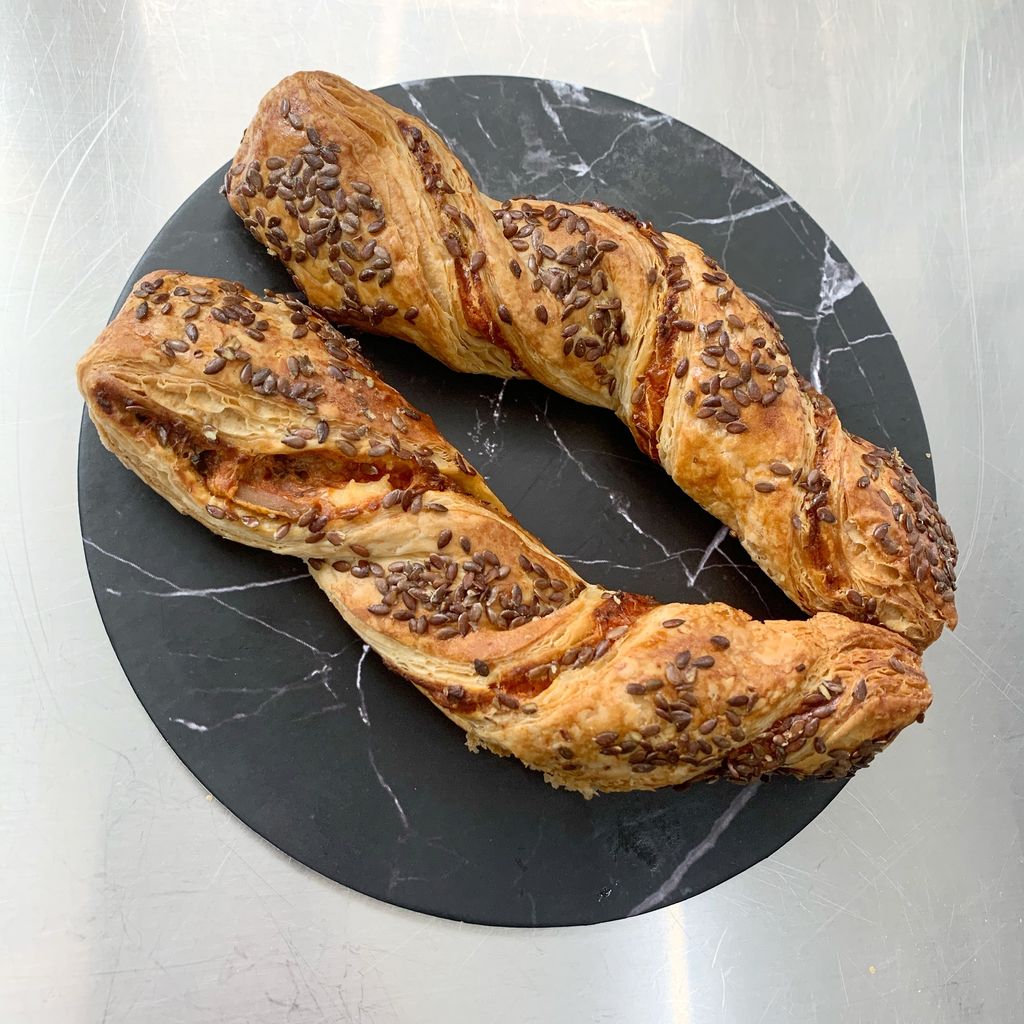 Our flaky Pizza Stix is filled with tomato puree, emmental cheese, mushrooms and black olives and is topped with healthy brown flax seeds.
This pure butter pastry makes an awesome savoury snack among children as well as adults. It is meat free and suitable for vegetarians.
It is approx 8" in length, but one is just ain't enough...