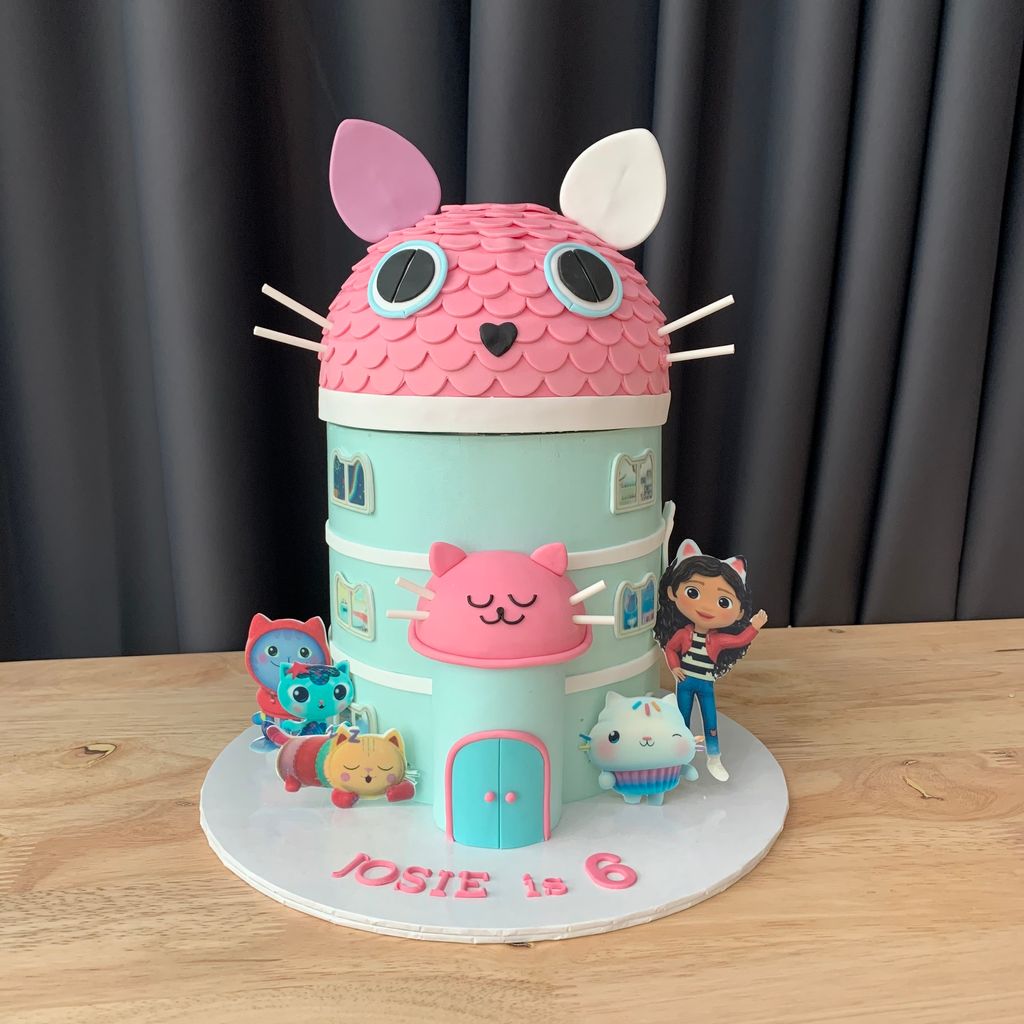 3D Gabby's Dollhouse Cake (Pre-order 5 days* in advance)
Bring a touch of magic to your next celebration with our Gabby Dollhouse Cake! This stunning cake is a deliciously sweet work of art, featuring intricate details of a dollhouse, complete with edible furniture and decor.
Made with the finest ingredients, our cake is moist, flavorful, and sure to delight your taste buds. Perfect for birthdays, tea parties, or any special occasion, the Gabby Dollhouse Cake is a unique and unforgettable centerpiece that will make your event truly special.
Cat roof is made from chocolate shell with fondant decoration.
Cake size : approx 6" x 6"
Order lead time : *5 working days, excluding Saturday and Sunday