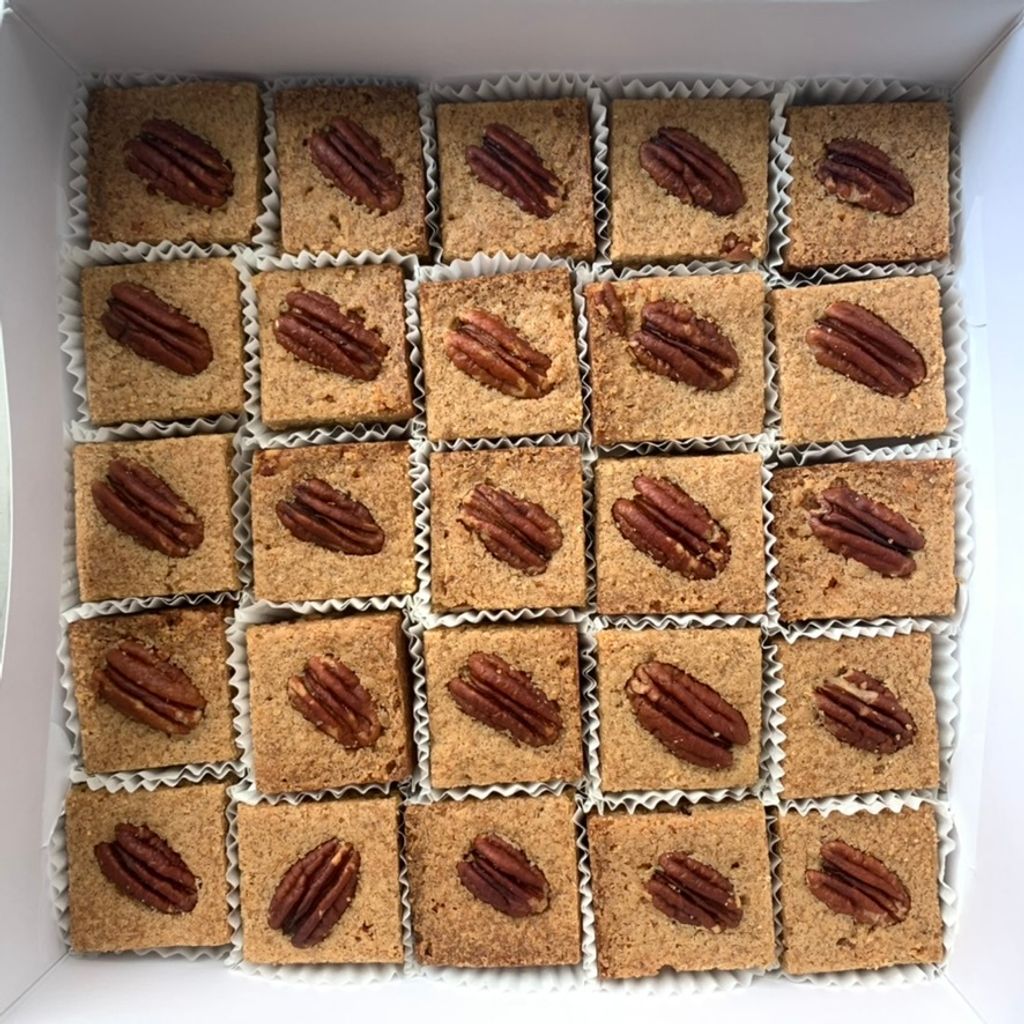 Butterscotch Pecan Blondie
After testing many butters in the market, we have finally found the perfect butter to make our pecan blondies the way we want it.
The process of browning the butter adds a heavenly nutty aroma and a depth of flavor that elevates this classic dessert to new heights. As you take your first bite, the lucious noted of the caramel and toffee from the butterscotch will tantalize your senses.
But that's not all - our Blondie is generously studded with pecans, adding a satisfying crunch and a butty undertone that perfectly complements the buttery sweetness.
Whether you're craving a sweet delight for yourself or want to impress your guests, our Butterscotch Pecan Blondie is the ultimate choice.
Pan Size : 8" x 8"