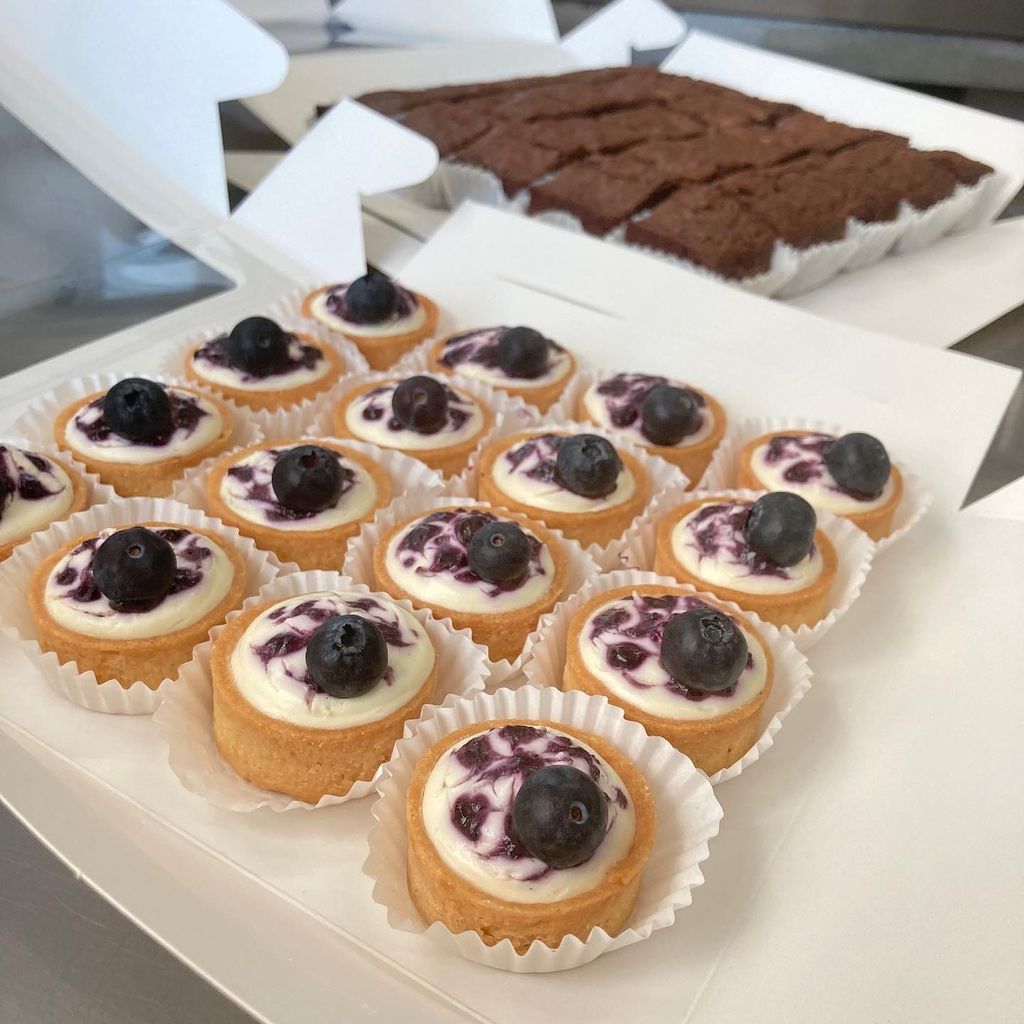 Mini Blueberry Cheese Tarts
These insanely delicious, light and fluffy cheese tarts are filled in our signature buttery mini tart shells.
Using only the best Philedelphia cream cheese, it is slightly salty to balance out the sweetness of the blueberry jam and tarts.
Bite size perfect for parties and meetings.